Already the recipient of various awards for his writing and editing, Peter Crowther cemented his long-term place in the field with the introduction in 1998 of PS Publishing, now one of the most highly respected publishers in the field of horror, fantasy and science fiction. Starting in 1999 with just four novellas (from Graham Joyce, James Lovegrove, Kim Newman and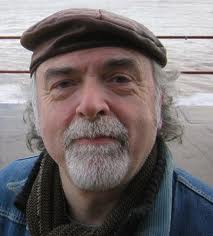 Michael Marshall Smith), PS is now putting out between 30 and 40 titles annually. Working with the likes of Ramsey Campbell and Ray Bradbury (nine titles apiece) and Stephen King (two titles), Steven Erikson (seven titles) and Joe Hill (whose first book, 20th Century Ghosts, was one of 2005's surprise big-sellers), PS went on to receive the British Fantasy Society's annual award for Best Speciality Press seven years running until Pete withdrew the imprint from further consideration. That Award is now the PS Publishing Award for Excellence in a Speciality Press which now comes with—courtesy of Pete—an additional award of £250.
Aside from PS, Pete's work has been widely translated, and his short stories have been adapted for TV on both sides of the Atlantic and collected in The Longest Single Note, Lonesome Roads, Songs of Leaving, Cold Comforts, The Spaces Between the Lines, The Land at the End of the Working Day and the upcoming Jewels In The Dust. He is the co-author (with James Lovegrove) of Escardy Gap and The Hand That Feeds, and author of the Forever Twilight SF/horror cycle and By Wizard Oak.

He lives and works with his wife and business partner, Nicky on the Yorkshire coast of England.